In the China International Tire Expo 2019, ZC Rubber introduced various products covering passage tire, SUV and TBR, especially the premium new Z-POWER series PCR tires and new Goodride TBR tire MulitiAp T1 and MultiNavi S1 to the global customers on 19 - 21 August.
China International Tire Expo is the biggest tire and wheel trade show in the Asia-Pacific region. " With the support of advanced technology, the quality of Chinese tires is greatly improved and accepted by more customers around the world. We expect to meet a wide range of customers from different countries who are interesting in the premium products made in China."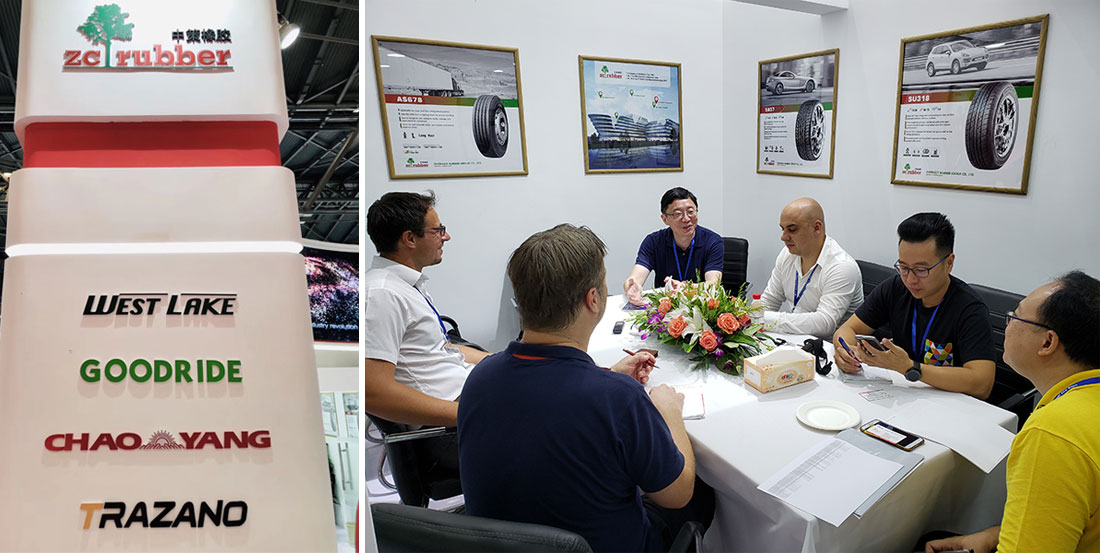 The introduced tires include Z-107 with 14-18 inches, four seasons tire Z-401, two winter tire Z-507 and Z-506. The special pattern design and compound brings excellent handling and braking performance for drivers on different road conditions. The Goodride MulitiAp T1 and MultiNavi S1 are the truck tire and special designed for European market. It will be put into production in Thailand factory and will bring European customers excellent driving experience with high mileage and superior even wear.
"Our company mission is Safe and Value. We will continue to practice the mission and devote to provide more new tires for different customers and meet their target requirements. Relying on the 9 factories in China and Thailand, we can also supply safe for all our global dealers and partners, and craft a better future together."