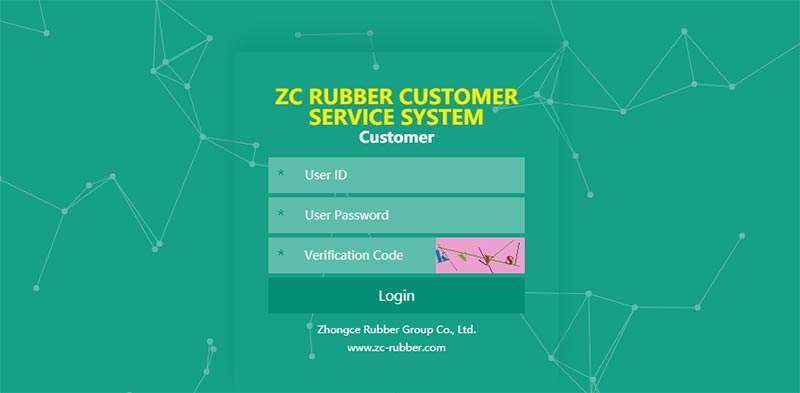 ZC Rubber is currently the No.1 tire company and one of the top 500 manufacturers in China, with an annual output of 55 million pcs of tires. In 2019, ZC Rubber ranked ninth with annual revenue of $3.996 billion among the 75 Global Tyre Manufacturers.
Its corporate philosophy is to work with its suppliers, with tens of thousands partners around the world, and with millions of end-users who rely on its tires every day. At present, ZC Rubber has formed a worldwide service network with 250,000 tire stores in over 160 countries around the world.
However, due to the rapid growth of the business scale and customer base, the standard of serving customers is in urgent need of improvement. In the past, the customer service workflow was a bit time-consuming, as many paper works were resulting in the lack of timely information feedback.
To better serve a wide range of global customers, ZC Rubber will launch online the Customer Service System V2020.01 on July 1, 2020, to provide customers with online support in terms of after-sales service, product information, and marketing.
After-sales Service
No longer need to file a paper claim for a tire. Customers can initiate an online tire claim by filling out a tire failure report in the Customer Service System and monitor the status of the claim in real-time.
Product Center
You have all the product information in the Product Center including catalogs, brochures, or posters of selected areas. ZC Rubber also supports all partners and distributors to expand sales to fleets and end users. Test tires are available for newly launched products. Partners may also apply for the test tires through this online platform.
Marketing Support
All the creative materials for branding and marketing can be downloaded in the Marketing Center, including the brand Logos and tire patterns. Customers are also encouraged to apply for additional project support by just filling out the application online.
The current system is about to be launched for the first time and will be continuously upgraded in the future to simplify the service process and provide more convenience and support for customers.