Many changes have taken place in the COVID-19 outbreak. Mr. Ge Guorong, Vice President of Zhongce Rubber Group, sent a message to all Chinese retailers via live broadcast, hoping to work together with retailerswhile facing the difficulties. The first live broadcast, with the theme Let's Make Money Together with Zhongce Cloud Store brought visions and benefits to retailers around the world to help them break through the tough times under the pressure of the epidemic.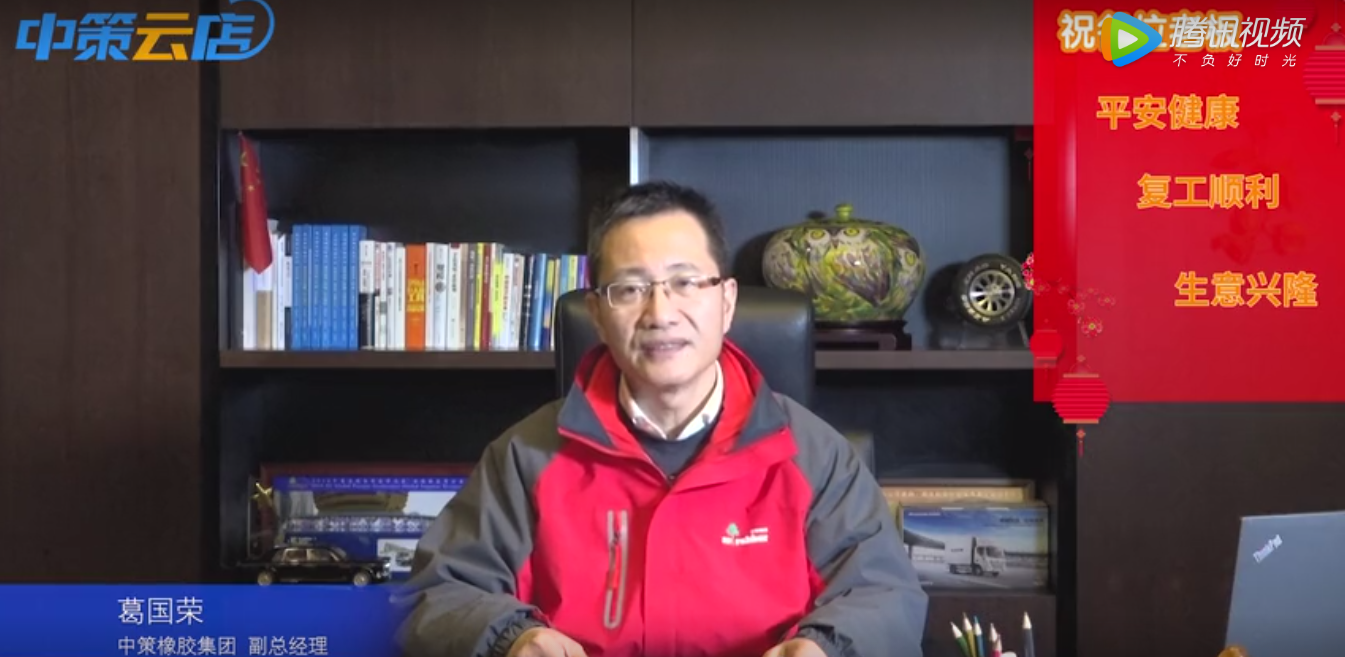 The consumer tyre aftermarket is the least affected segment in the entire tyre family. Demand for consumer tyres is slowing but still moving in such a tough situation. Chinese government encourages individual to prefer private cars instead of public transportation. Demand is there after the outbreak. In addition, China has 260 million cars, and the market is big enough for everyone to work for.
However, different stores will have different chances of getting business. The brand and platform you rely on, your own efforts and learning ability, are all important influencing factors. Only the retailers with strong comprehensive capabilities have the opportunity to win more business in this competition.
Where are the opportunities to get more business?
Stock Up On Big Brands
Even if it's for inventory, you'll want to stock up on big-brand tyres.
Consumer tyres have a wide range of specifications and require quick logistics delivery. Zhongce Rubber products are not only outstanding in quality, price, standardization, but also give consumers multiple protections, such as Zhongce Tyre Insurance, free repair, 5-year warranty, so customers can buy them with confidence. At the same time, Zhongce Rubber also eliminated the stores' worries because its dealers have huge warehouses, strong financial supports, and fast logistics distribution.
Rely On Good Platforms
In the short term, COVID-19 has brought the economy to a screeching halt, but in the long term, it has been an acceleration of Internet use, digital transformation and the combination of online and offline business. The secret of the future business is not to go it alone, but to digitize factories, distributors and stores to serve customers quickly and achieve maximum efficiency and profit.
Zhongce Cloud Store is the best digital marketing platform and the window for the industrial internet, as well as many stores' reliable assistant. The mission of Zhongce Cloud Store is to help the store better serve the customers.
Take Advantage Of Social Media Platforms
Retailers could try to attract users from social platforms such as Facebook, Instagram and WeChat. However they shall serve the customers by their expertise to become key opinion leaders in their local-market. Much of the consumer behavior is guided by opinion within the professional community. Being an opinion leader and using your expertise to guide consumers is also a great way to attract, engage and drive business.
Take Initiatives
Zhongce Cloud Store has been transformed into a smart store with online booking, online order-taking, online payment and transparent workshop services that seamlessly connect the store's services with the needs of nearby users, and turn passive service into active service.
Standardize Your Services
To maintain the orderly operation, improve the service capacity and influence of the store as well as consumer satisfaction, it is suggested to standardize the service price, content, flow and touch. In this process, Zhongce Car Space and Zhongce Cloud Store will continue to power the stores.
Winter will eventually pass, and spring is sure to come. We firmly believe that the world tyre industry will usher in a new shuffle and new growth. And Zhongce Rubber Group will always be fearless.