The tyre test result of ZC Rubber's Z-Series Winter Tyre Zuper Snow Z-507 was recently released after more than a month of testing by Test World Oy at Ivalo, Finland. Test world Oy is a Finland-based automotive and tyre testing organization that publishes summer & winter tyre test reports regularly every year. The tested tyre size was 225/55R17 101V, and the test vehicle was VW Golf.
According to the test results, the ice and snow performance of the Z-507 is about 20% higher than that of our previous generation winter tyre SW-608. As can be seen from the following data, Z-507's scores in braking, acceleration, handling, and driving performance in ice and snow are significantly improved compared with SW-608.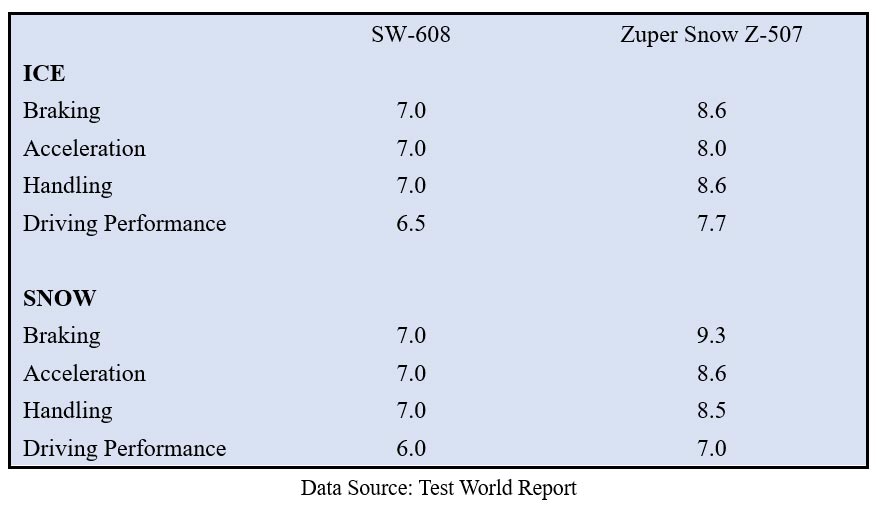 Continental WinterContact and Dunlop Winter Sport were also taking part in the test. The Z-507's test score was very similar to Dunlop Winter Sport in terms of ice braking, ice handling, ice driving performance, and snow braking. This also shows that the technology of ZC Rubber in winter tyre is further developed and its gap with the international premium tyres is narrowing.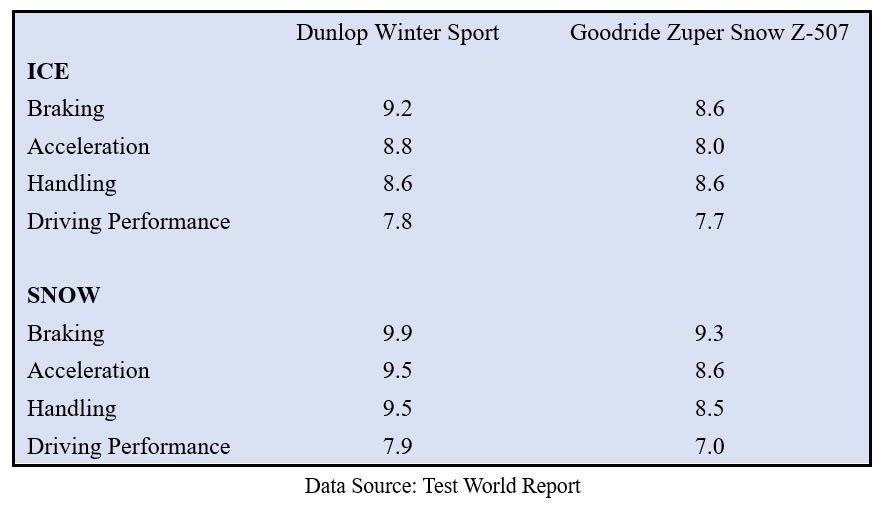 Z-507 is a high-performance winter tyre for Central Europe. Its asymmetric pattern design and special compound provide superior handling on the snow, coupled with an optimized lateral slope angle to further enhance snow performance. At the same time, its special zigzag sipes strengthen traction and braking on snow.
ZC Rubber launched Z-series winter tyres in Europe last year with sales exceeding expectations. This year, ZC Rubber plans to add 68 new sizes of its Z-series winter tyres, All Elite Season Z-401, Zuper Snow Z-507, and ICEMASTER Spike Z-506, for the European market in the coming sales season of 2020.