Hangzhou - With the theme of "Innovate into The Great Future", ZC Rubber held the China Distributors Conference on Dec 30, focusing on the achievements of 2020 and a vision for digital innovation.
Mr. Shen Jinrong, the Chairman of ZC Rubber Group, shared that ZC Rubber has continued its streak despite the COVID-19 impact in 2020.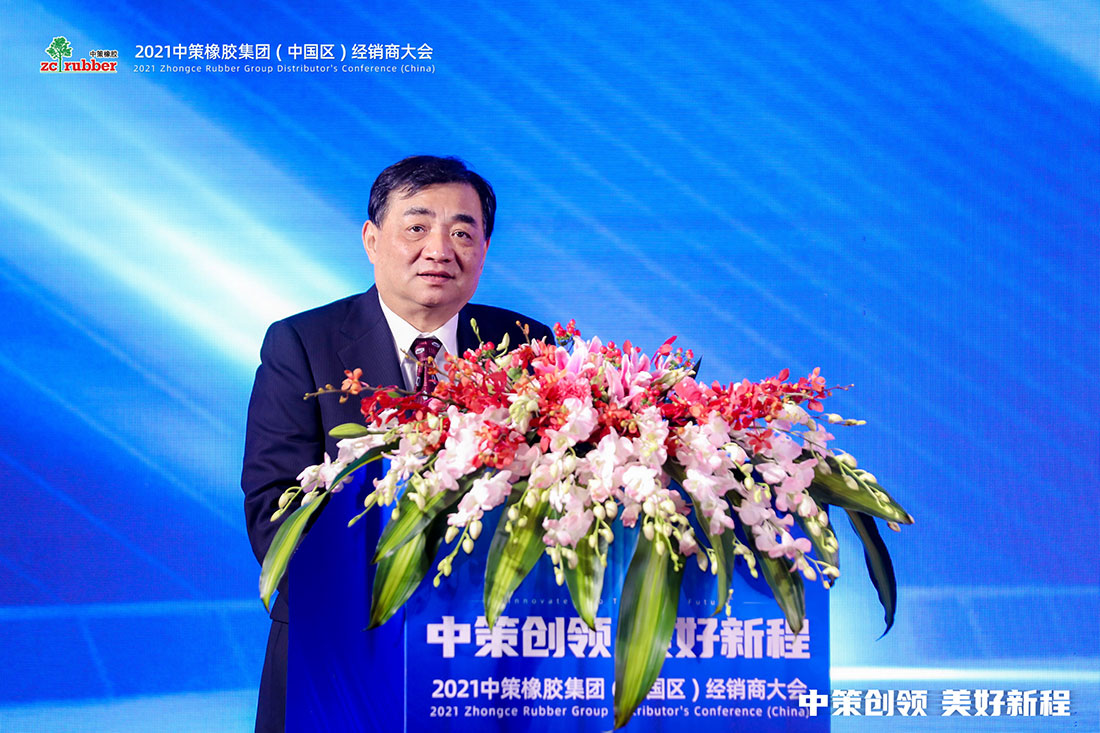 Mr. Shen Jinrong, Chairman of ZC Rubber Group
Overall Growth and Future Goals
"It has been a remarkable year for ZC Rubber with new growth, products, and technologies. We have achieved the historical result since our establishment, with breakthroughs in production capacity, sales revenue, and economic performance." The company's global sales revenue totaled nearly 30 billion yuan this year, including over 21.5 million pcs truck and bus radial tires, 44 million pcs passenger car and light truck tires, and 4.2 million pcs special bias tires.
Mr. Shen Jinrong emphasized the technological advances in these three sectors. "At present, the design and manufacturing capacity of our truck and bus radial tires can be compared with the world's advanced level. As for passenger car tires, I am confident to say that the newly launched Flagship Series was built on our scientific research achievement in recent years, and its performance can reach or even exceed that of some top brand products."
Besides, thanks to the R&D investment in the past few years, bias tires have shown explosive sales growth. "This year has become our fastest-growing year for bias tires. And we will continue to explore more application scenarios for them." He added.
Mr. Shen Jinrong said that ZC Rubber will have new plants in China and Thailand to enter various production stages and plans to establish a second overseas plant. The Future Factory to be built in Hangzhou is a government model project, aiming to accelerate its digital transformation. Also entering the project are China's well-known companies Alibaba and Hikvision.
Mr. Shen said that ZC Rubber plans to build the ZC Rubber Digital Brain in the next five years, a smart network platform linking manufacturing, supply chain, equipment, channels, services, users, and marketing activities to achieve overall industrial digitalization.
"We will continue to pursue innovation and advance towards a global leading technology-focused tire company. It's our mission to provide consumers with solutions for a better life." He said.
Mr. Shen also told distributors that ZC Rubber TBR Research Center will focus on building the Flagship Series truck and bus radial tires in 2021, following this year's domestic launch of the state-of-the-art Flagship Series passenger car tires.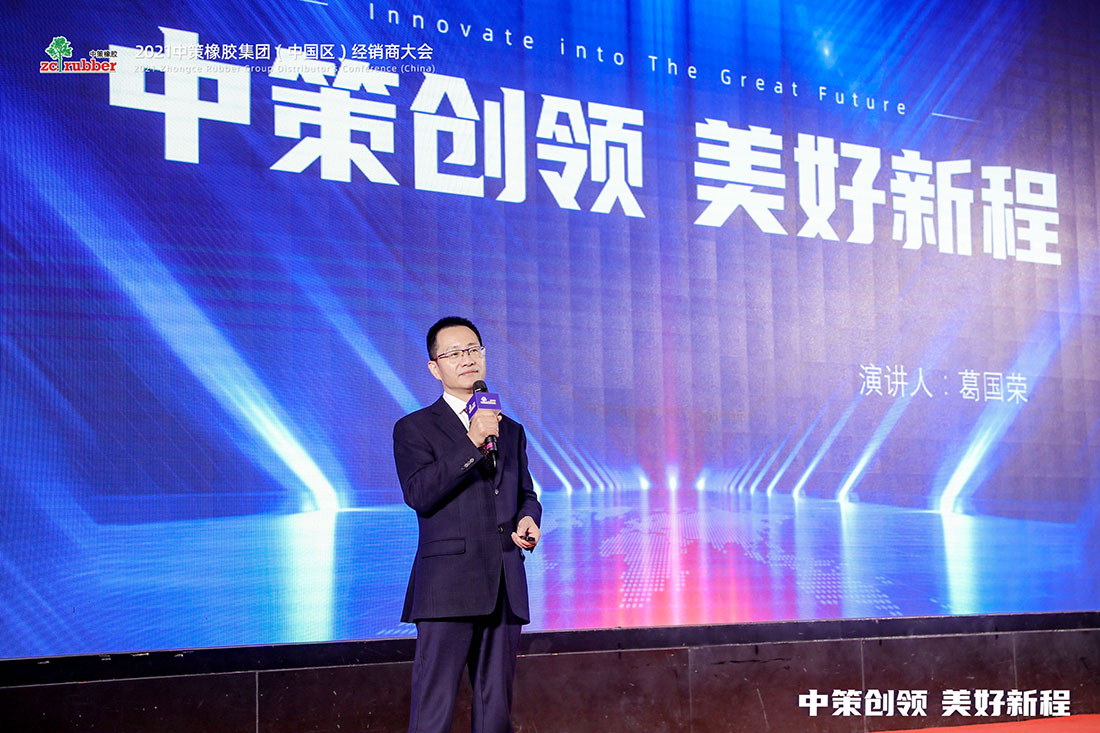 Mr. Ge Guorong, Vice President of Zhongce Rubber Group
Commitment and Support for Customers
As ZC Rubber has already had successful experience in China's domestic market, Mr. Ge Guorong, Vice President of Zhongce Rubber Group, promised to enrich online and offline channels for different regional markets shortly.
For brand marketing, He said the ZC Rubber marketing team will also increase digital and online support for distributors as more people are on social media now while stuck at home due to the pandemic.
ZC Rubber pledged continued commitment to supporting distributor and partner growth.
"Partnership with customers is an essential element for us. We want to take this opportunity to thank you all for being valued partners and customers of ZC Rubber," said Mr. Ge Guorong, "In the face of the pandemic, we are going to deliver stronger marketing support across different channels to help our distributors maintain the growth of both market share and sales profit. We're confident in the way our business is growing, and we look forward to keeping this momentum in 2021 and beyond."