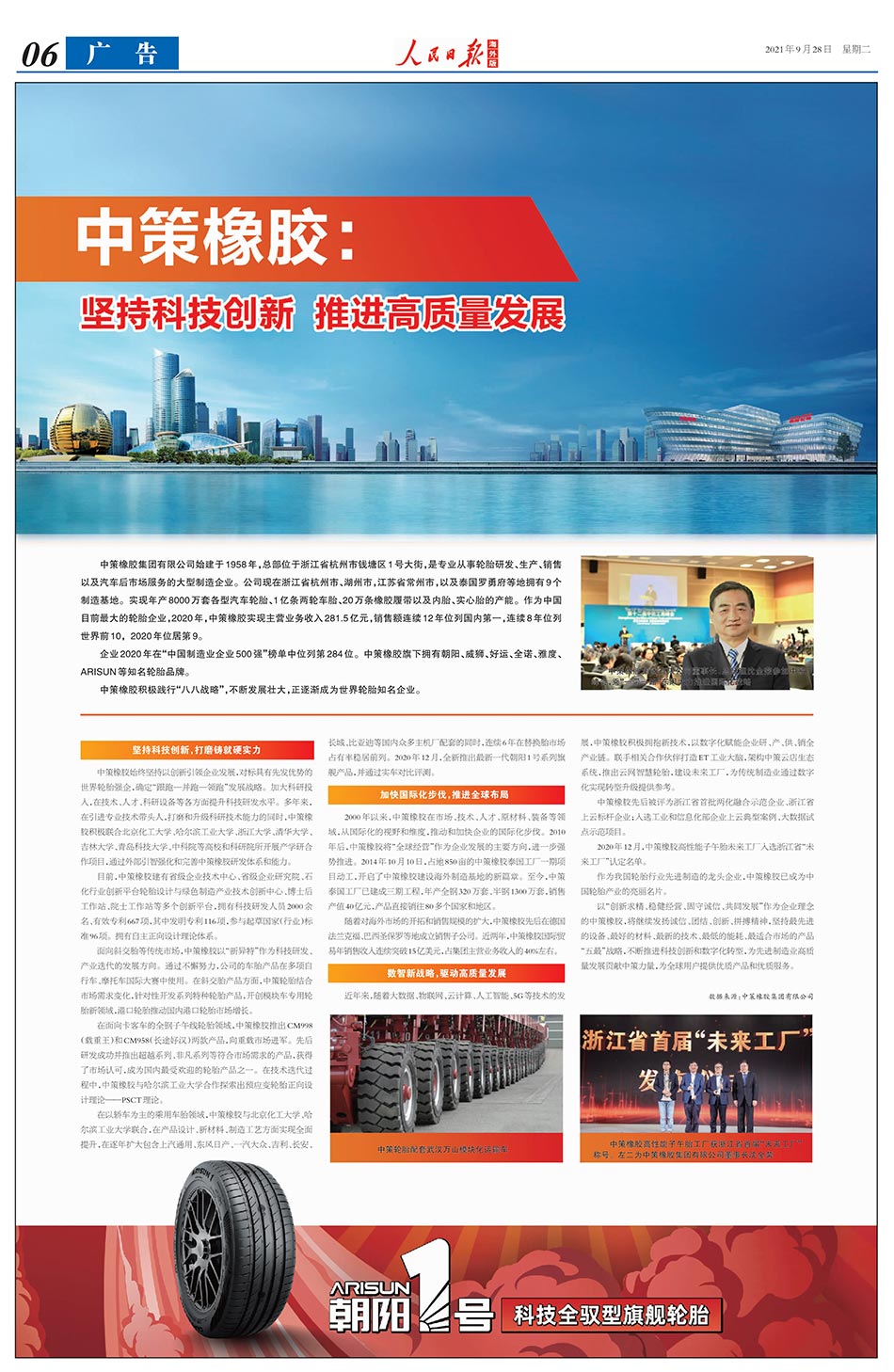 On the 63rd anniversary of Zhongce Rubber Group (ZC Rubber), China's largest newspaper, People's Daily, reported and praised the continuous technological innovation and high-quality development of ZC Rubber on Page 06 of September 28.
Originated in Hangzhou, ZC Rubber has been developing tire production for 63 years since 1958 and successfully became one of the top brands in the industry. ZC Rubber has been ranked No. 1 in China for 12 consecutive years and top 10 brands worldwide for nine consecutive years. Its global sales in 2020 reached 3.8962 billion U.S. dollars, making it the ninth-largest tire manufacturer in the world.
Over the years, ZC Rubber has actively carried out industry-university-research cooperation projects with universities and scientific research institutes and strengthened and improved its R&D system and capabilities by introducing external intelligence.
At present, ZC Rubber has established a number of technological innovation platforms such as provincial-level technology centers, provincial-level research institutes, post-doctorate workstations, academician workstations, etc. The company has more than 2,000 R&D personnel and 667 valid patents, including 116 invention patents.
With the development of big data, the Internet of Things, cloud computing, artificial intelligence, 5G, and other technologies, ZC Rubber has actively embraced new technologies, focusing on ET industrial brains, cloud store ecosystems, smart tires, and future factories.
In the future, ZC Rubber will continue to promote technological innovation and digital transformation to provide high-quality products and services to customers around the world.