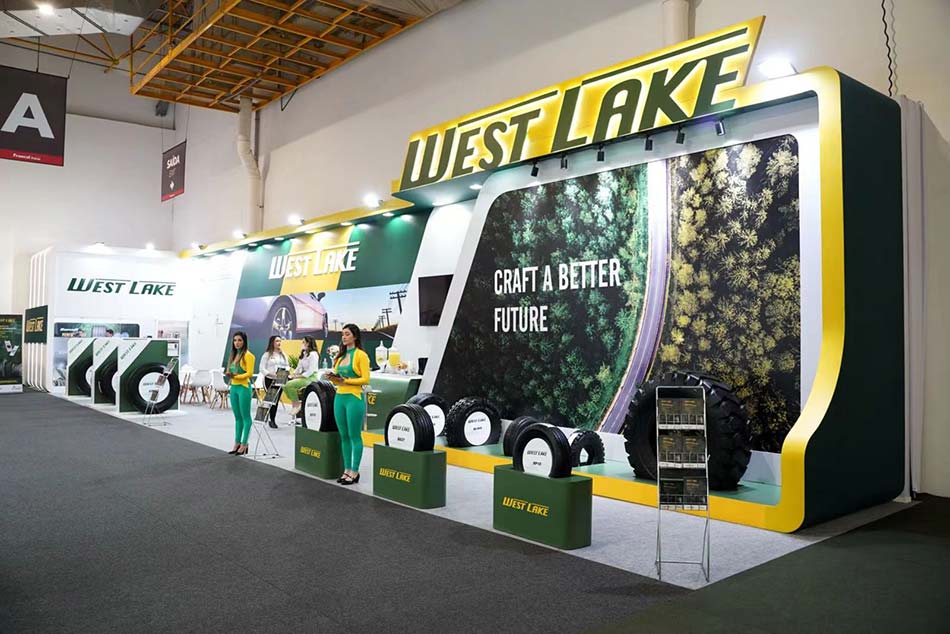 ZC Rubber showed a major selection of Westlake passenger car tyres, truck & bus tyres, and OTR tyres at the Pneushow 2022, which was held in Sao Paulo, Brazil, from June 22 to 24. The Pneushow is a leading international trade show that takes place every two years, focusing on products, machines, solutions and innovations related to tyres.
At this year's Pneushow, Westlake Tyre, displayed a wide variety of existing truck tyres, including CR960A, CR976A, MD777, and others, for regional and long-haul transport on/off road. The new RP18 Touring was displayed along with other major passenger car and light truck tyre options. The CL619 for forklift and EL36 for loader, earthmover and graders were also exhibited at the event.
In addition, Westlake Tyre also released the flagship tyre Westlake ZuperAceZ-007 related product videos and promotional materials at the show, as the official launch of Z-007 in the Brazilian market. The TÜV-SÜD-certified Z-007 is particularly innovative and include ZC Rubber's latest technology.
"One of the goal of this show was to get the flagship tire ready for the Brazilian market. We are looking forward to bring more advanced Westlake products to the market."
"We are excited to take part in this Pneushow and showcase our offerings as well as the most recent cutting-edge innovations from ZC Rubber. We want to position Westlake Tyre as a value brand with high-quality products and services. At this show, we had excellent opportunities to network with clients and partners, determine how to most effectively address their needs, and create new professional connections ", ZC Rubber stated.