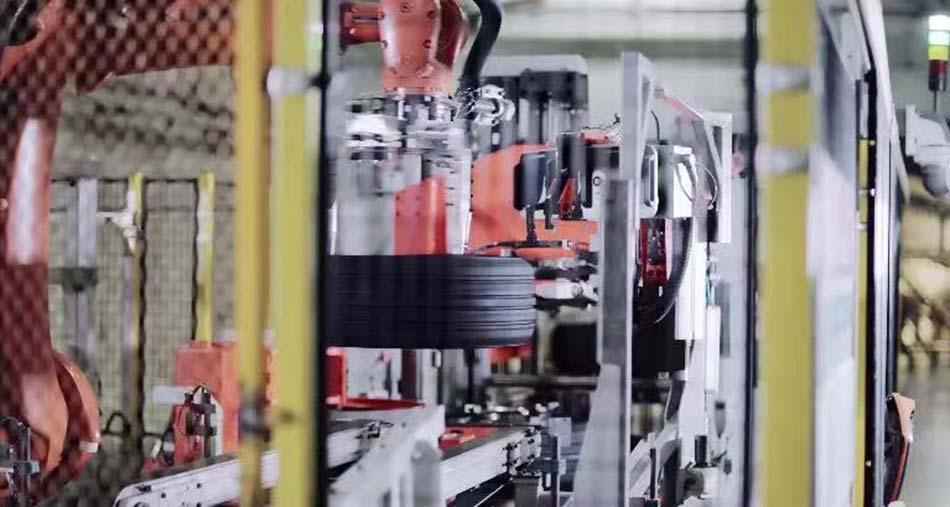 ZC Rubber has been developing its Original Equipment (OE) business for more than ten years, and it has established long-term partnerships with renowned original equipment manufacturers (OEM) including Changan Auto, Great Wall Motor, Geely Auto, Volvo, Jaguar, Land Rover, etc. In recent years, it has also been aggressively expanding its OE cooperation with electric vehicles (EV) manufacturers like BYD, XPeng, and others. In 2022, the company experienced yet another groundbreaking success in the OE market with Volkswagen.
At the start of 2022, ZC Rubber completed SAIC Volkswagen Automotive Co., Ltd.'s Potential Audit (POT). In April, SAIC Volkswagen and ZC Rubber signed a nomination letter for the development of its original equipment tires in various sizes.
The Volkswagen Group, the biggest automaker in Europe, has a comprehensive quality assurance and assessment system that contains not only precise and uniform control over production planning, process equipment and maintenance but also tight evaluation criteria for supplier selection.
The collaboration between ZC Rubber and SAIC Volkswagen officially began with this signing, showcasing ZC Rubber's solid technical foundation, capacity for quality assurance, and SAIC Volkswagen's high regard for ZC Rubber.
With its excellent brand, product, service, and technology advantages, ZC Rubber maintains long-lasting strategic partnerships with globally known OEMs.
Since September 2021, ZC Rubber has also entered the Ford/Lincoln OE system, serving as the original equipment supplier for Lincoln Nautilus. ZC Rubber anticipates starting the initial supply of the Lincoln Aviator in November 2022 and that of the Ford Escort in 2023.
The new OE partnership proves that ZC Rubber is highly recognized as a leading tire company with excellent technological capabilities. ZC Rubber will continue to advance its position in the OE business by increasing its R&D investment in order to fulfill the high standards of the top international OEMs.
With its strong R&D capabilities and effective logistics supply chain system, ZC Rubber is at the forefront of innovation. Thanks to its comprehensive quality assurance, it has been successful in earning the respect of both customers and domestic and foreign OEMs in the areas of tire design, tire simulation, road test, logistics, and technical service.
It is important to note that ZC Rubber's products are uniquely adjusted when matched to different vehicle models depending on numerous characteristics, with great flexibility and adaptability to develop custom tires for key markets to suit the various driving needs of customers.
ZC Rubber stated that it would continue to work closely with leading automakers worldwide to accelerate technological innovations and OE development on the global stage.