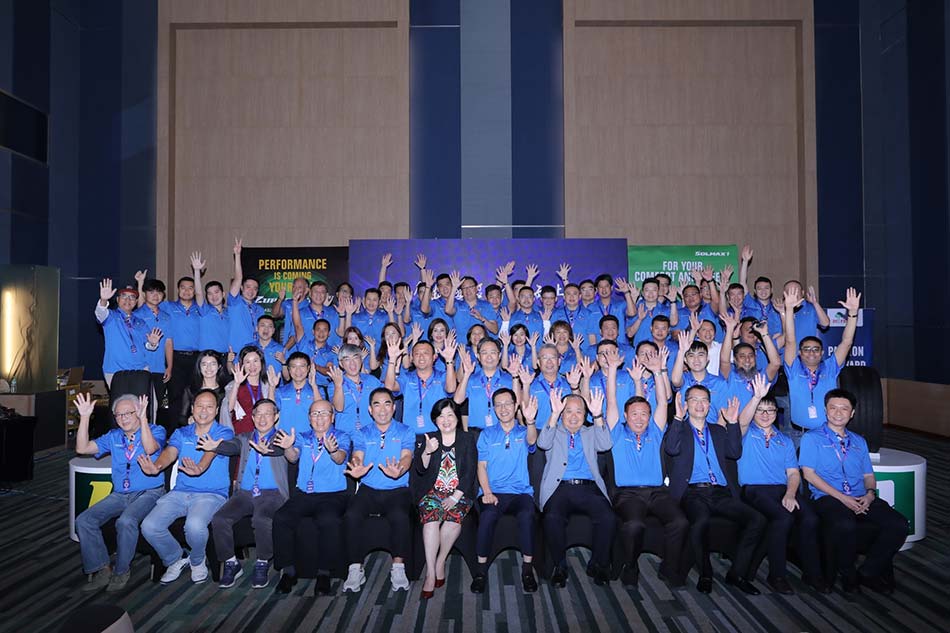 Pattaya, Thailand - The 2023 ZC Rubber Dealer (Asia) Meeting in Thailand took place in Pattaya on February 24 with the theme Passion Forward Together. More than 40 distributors from 17 countries and regions including Thailand, Malaysia, Singapore, Philippines, Myanmar, Cambodia, Vietnam and India attended the conference.
ZC Rubber showcased its newest brand strategy and product layout in Southeast Asia as well as further highlighted the objective of high-quality development driven by the idea of "value innovation and ecological prosperity".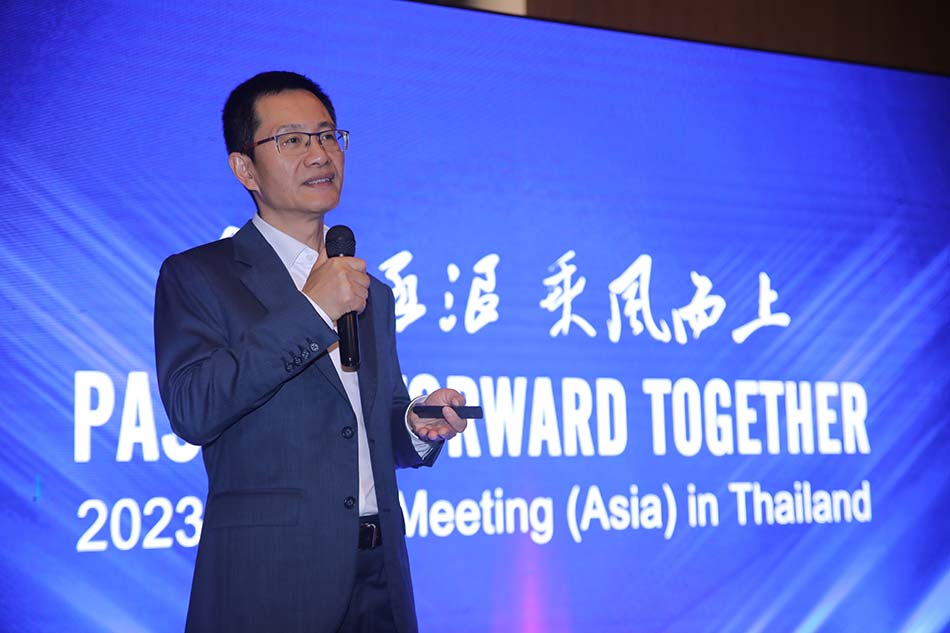 Mr. Ge Guorong, Senior Vice President of ZC Rubber Group, shared the company's key achievements in 2022 and thanked everyone who contributed to the market growth in Southeast Asia.
Being ranked as the Top 8 global tire company, ZC Rubber is making steady progress. Mr. Ge outlined the future goal of ZC Rubber, "We will expand our global production bases to facilitate overseas local supply."
For the development of new products, Mr. Ge explained that suitable applications, stable quality, and various products would be the main priorities, and he promised that "ZC Rubber is able to offer a full range of tire product lines, from consumer tires to industrials tires, so customers can get all their needs met from us."
Also, he has promised that ZC Rubber will continue to improve its supply chain efficiency and make sure distributors are provided with more effective channel support to increase their market share.
Mr. Ge stressed the importance of maintaining a high degree of sensitivity to market changes and adapting accordingly. "To stay up with the changing market conditions, including channel fragmentation and the rise of new customer types, we have to keep innovating forward and creating customers." Mr. Ge stated.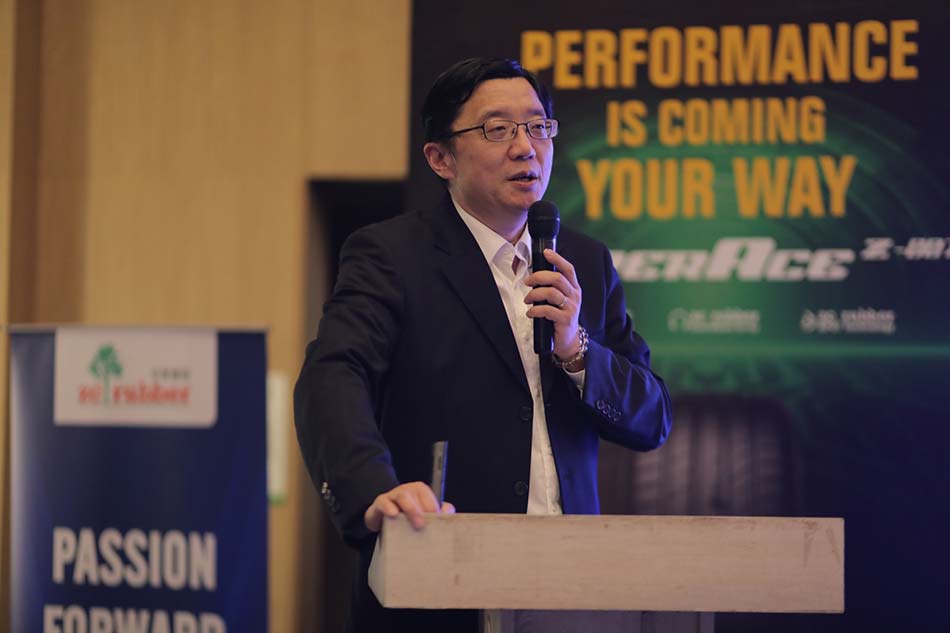 Mr. Richard Li, Marketing Director of ZC Rubber International Business, discussed the company's future plans for globalization while outlining the brand strategy and development roadmap for Southeast Asia.
With an eye toward brand innovation and upgrades, the company plans to further expand into the consumer market and improve user experience across product, service and other areas.
"We will support our international distributor partners in four dimensions: product service, channel service, marketing policy, and online service, to help them increase their business capability, profitability, brand value, and customer satisfaction." Said Mr. Li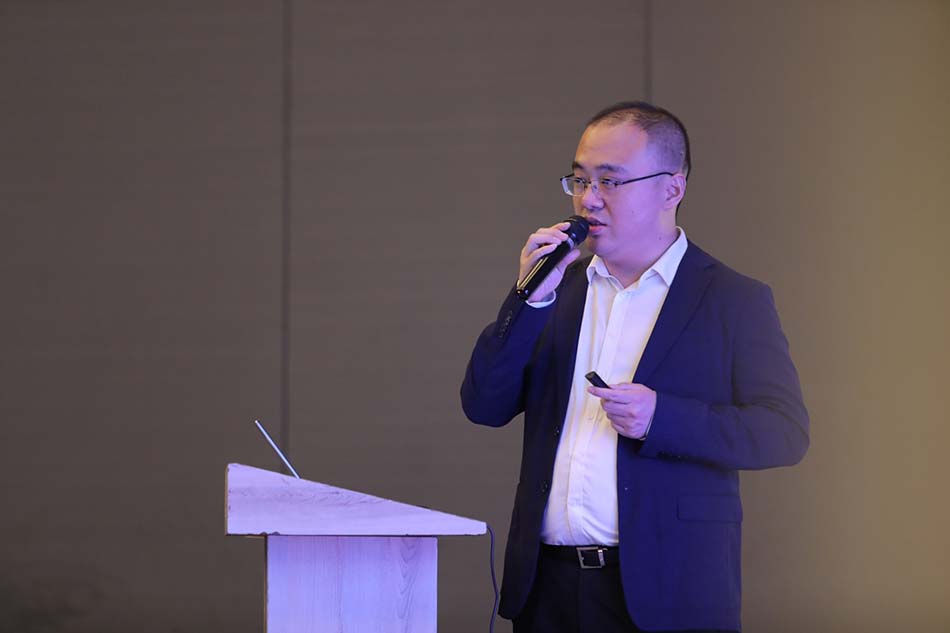 ZC Rubber has successfully developed the Southeast Asian market over the past few years, with continuous improvements and rapid expansions in all product categories. Mr. Justin Cui, Asian Sales Director of ZC Rubber International Business, presented an overview of sales, production, technology, products, technical services, etc., as well as the strategic plan for 2023.
With a comprehensive product portfolio for Southeast Asian markets and latest technologies, ZC Rubber is well positioned for rapid upgrading of all product lines and developing more bestseller products tailored to Southeast Asia's local needs.
In the future, ZC Rubber will place a strong emphasis on all-around quality assurance in terms of products, R&D, logistics, technology, and services to enhance its global presence and increase its brand awareness. The company demonstrated once again its commitment for further global development.