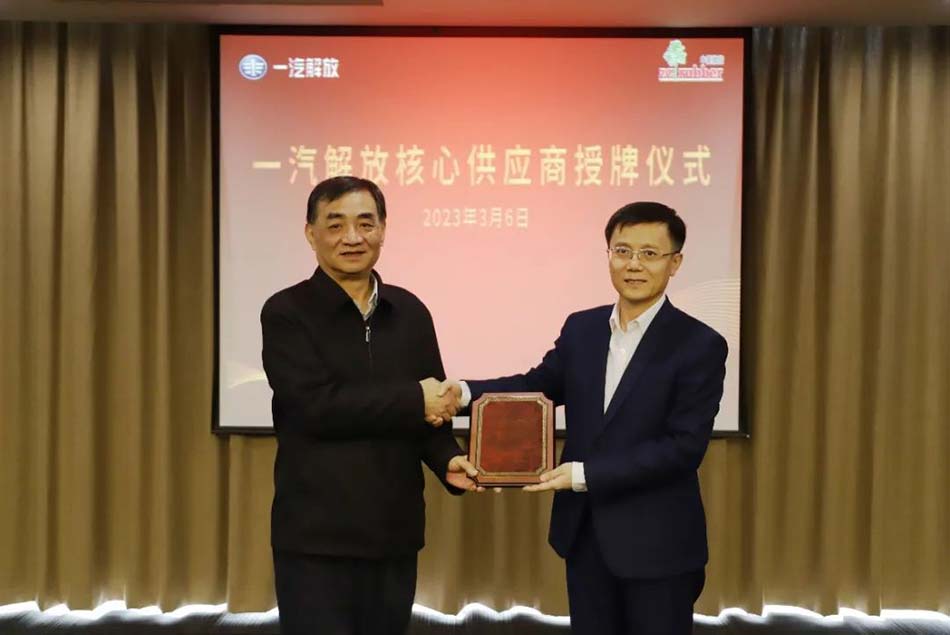 After winning the organization's Excellent Supplier Award and TCO Contribution Award for four consecutive years, ZC Rubber was honored with the Key Supplier Award by FAW Jiefang Automotive Company on March 6, 2023, another significant milestone for the partnership between the two parties.
Mr. Shen Jinrong, Chairman of Zhongce Rubber Group, showcased the company's achievements in digital R&D, digital design, and digital manufacturing in the past years.
"ZC Rubber's effort in digital transformation has achieved fruitful results and is gradually applied to our tire products, and our customers will surely benefit from the improved quality and efficiency brought by this technological innovation." Stated Mr. Shen.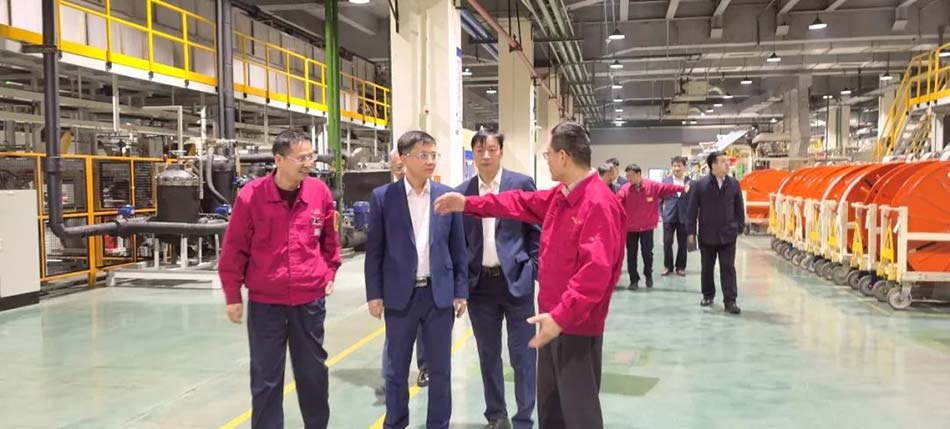 Mr. Ge Guorong, Senior Vice President of Zhongce Rubber Group, introduced the digital service system based on smart tire technology. ZC Rubber is utilizing digital technology to break down informational barriers between channels, build a strong network for after-sales support, provide customers with extended after-sales service, and eventually provide users with new mobility experience with greater efficiency and more sustainable travel.
In its role as a leading global tire manufacturer, ZC Rubber has been committed to providing high-quality tires to its customers. ZC Rubber will continue to strive to offer a high-quality products and services to all customers around the world in the years to come.