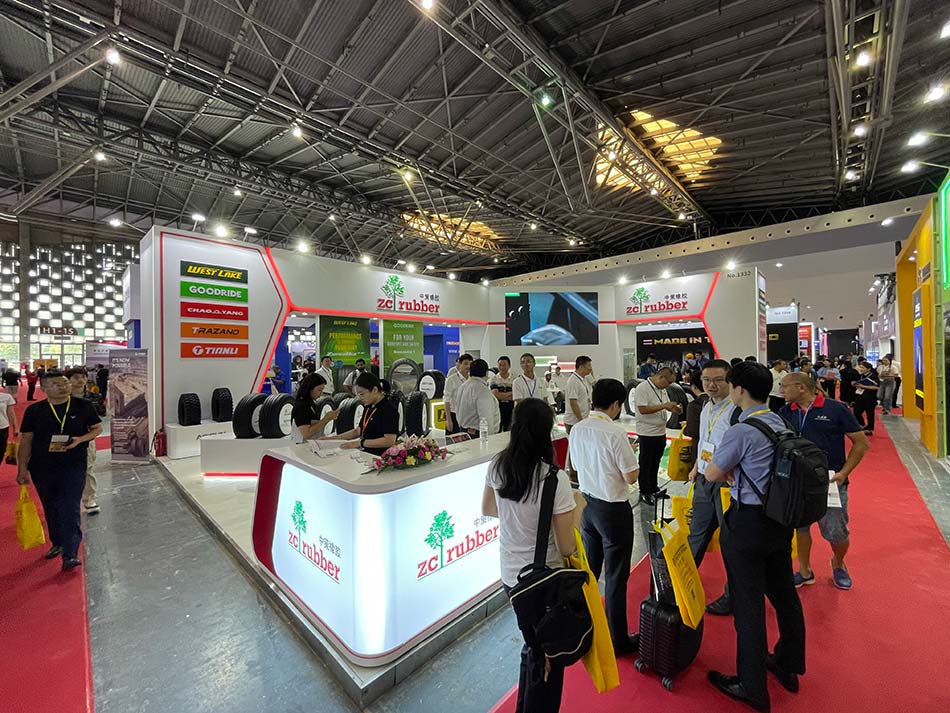 ZC Rubber attended the China International Tire Expo (CITEXPO) in Shanghai World Expo Exhibition & Convention Center Shanghai on 4 to 6 September 2023, showcasing its WESTLAKE, GOODRIDE, CHAOYANG, TRAZANO and TIANLI tires.
The China International Tire Expo (CITEXPO) is the largest tire show in Asia that delivers high quality and effective trading platform for the international tire industry. It also covers the tire related products such as tire accessories, wheel, rims, retreading material and machinery.
ZC Rubber has displayed a major selection of passenger car tires, truck & bus tires, and OTR tires at the show, including its TÜV-Mark-certified flagship tires, Westlake ZuperAce Z-007 and Goodride Solmax 1, among other tire options, to provide consumers a complete portfolio of consumer and commercial tire solutions.
"We are delighted to have the opportunity to be a part of the CITEXPO exhibition this year, where we can proudly present our range of products and demonstrate ZC Rubber's latest state-of-the-art advancements. We had valuable interactions with clients and partners, allowing us to understand their requirements better and establish new business relationships," commented the representative from ZC Rubber.
ZC Rubber (Zhongce Rubber Group Co., Ltd.) is ranking Top 9 in 2023 global tire companies released by Tire Business. ZC Rubber remain ahead of pack on the domestic tire market based on efforts to cater to the specific needs of end users around the world. Its current focus is to become a most respected global tire manufacturer with excellent design capability and technology, high quality manufacturing levels, and to develop better products and services based on constant innovations.