ZC Rubber will present TIANLI agricultural radial tires at Agritechnica 2023 to be held in Hannover, Germany, November 12-18 in Hall 03, Booth 03E03.
During this year's Agritechnica, ZC Rubber will highlight its newest additions to TIANLI brand, namely the AGRI KING and LAND CARE tire patterns.
TIANLI AGRI KING: New High Performance VF Tire for High-horse-power Tractor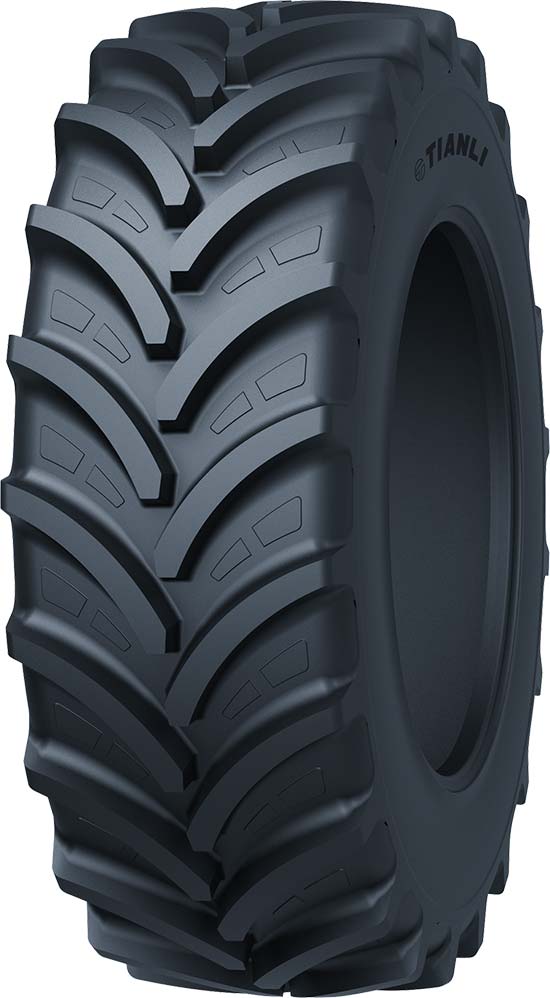 AGRI KING is an agricultural radial tire with super flexibility designed for high-horse-power tractors. It is an all-around performer capable of providing superior load capacity, reducing soil compaction, while providing excellent traction. With its unique curved wedge structure, the tire provides strong traction, good stability and high comfort. The full tire size portfolio is offered with the VF (Very High Flexion) technology, which enables the tire to work at a low air pressure and sustain high load capacity, resulting in minimum soil disturbance, without compromising tire strength. (VF tires can carry up to 40% more load at the same pressure or work with 40% less pressure at the same load relative to standard tires.) The parallel arc pattern ensures the high self-cleaning properties on muddy road. Furthermore, the AGRI KING generates a wider tire footprint area allowing for increased fuel efficiency and farm productivity. Overall, the design of AGRI KING allows tractors to work at optimum efficiency while lowering the farming cost and preserving the soil.
TIANLI LAND CARE: New Excavator and Backhoe Loader Tire for Versatile Use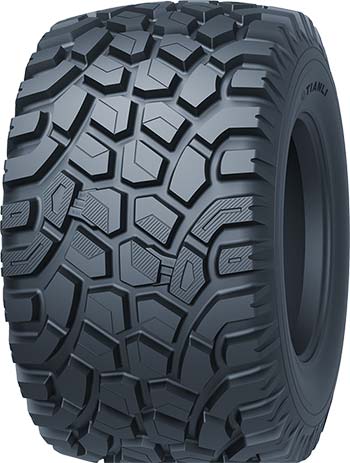 LAND CARE is a bias tire that designed for wheeled excavators and backhoe loaders for uses both on-site and in urban areas, with priority on soil protection. It can be utilized on various road surfaces with excellent grip, traction and tire service life due to the low-pressure ratio on the ground. The tire's extra-wide, high-flotation tread design with lots of edges is intended for minimized soil damage and enhanced traction in soft fields, while the large blocks in the middle of the pattern enable a comfortable driving experience. Besides, the steel-belted tread provides longer treadwear, superior stability and stronger resistance to punctures and field hazards. Thanks to its remarkable load capacity and stability, LAND CARE is an ideal choice for heavy auxiliary machines at various work applications. Furthermore, LAND CARE is also available for urban use, such as highway and railway applications.
Additionally, TIANLI's BACKTRACK RADIAL SUPREME (BRS) tire, DEFENDER row crop tire and GRASS KING FLOTATION (G-K-F) tire as well as YONGGU rubber track solutions will also be exhibited at Agritechnica 2023.
"As a highly experienced and recognized brand of agricultural tires, TIANLI has been advancing innovative tire technologies with a strong commitment to supporting environmental protection. At Agritechnica 2023, TIANLI will present its latest high-performance agricultural solutions that will boost the efficiency and productivity of farming today and tomorrow.," said ZC Rubber.
Established in 1985, TIANLI is leading brand for application-specific tires for 38 years. It is the first tire brand in China to develop and manufacture agricultural radial tires, with customization service and one-stop tire solutions to global customers. In 2022, ZC Rubber has completed the acquisition of Tianjin United Tire & Rubber International Co., Ltd. (TUTRIC) which manufactured the TIANLI tire brand. TIANLI is now a brand belongs to ZC Rubber Group, specialized in agricultural, forestry, construction and mining, earthmoving, port and sand service tires.